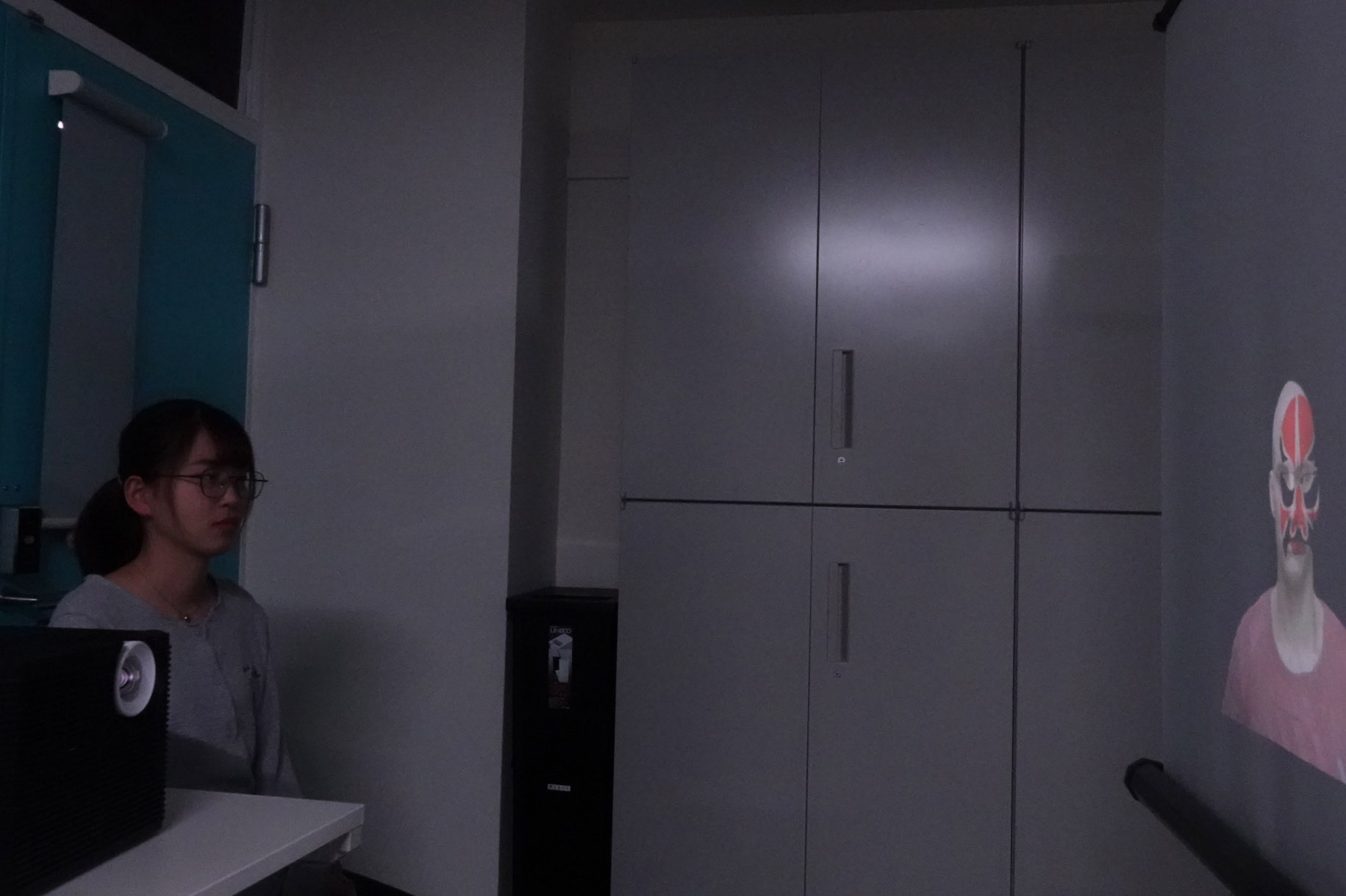 High-speed dynamic facial projection mapping (DFPM) is an advanced technology that aims to create perceptual changes in facial appearance by overlapping images based on facial position and shape. However, DFPM suffers from misalignment issues owing to a slight temporal delay from sensing to projection, which reduces the level of immersion. To the best of our knowledge, no previous study has established the necessary latency requirements to avoid perceptible misalignment and achieve an immersive experience.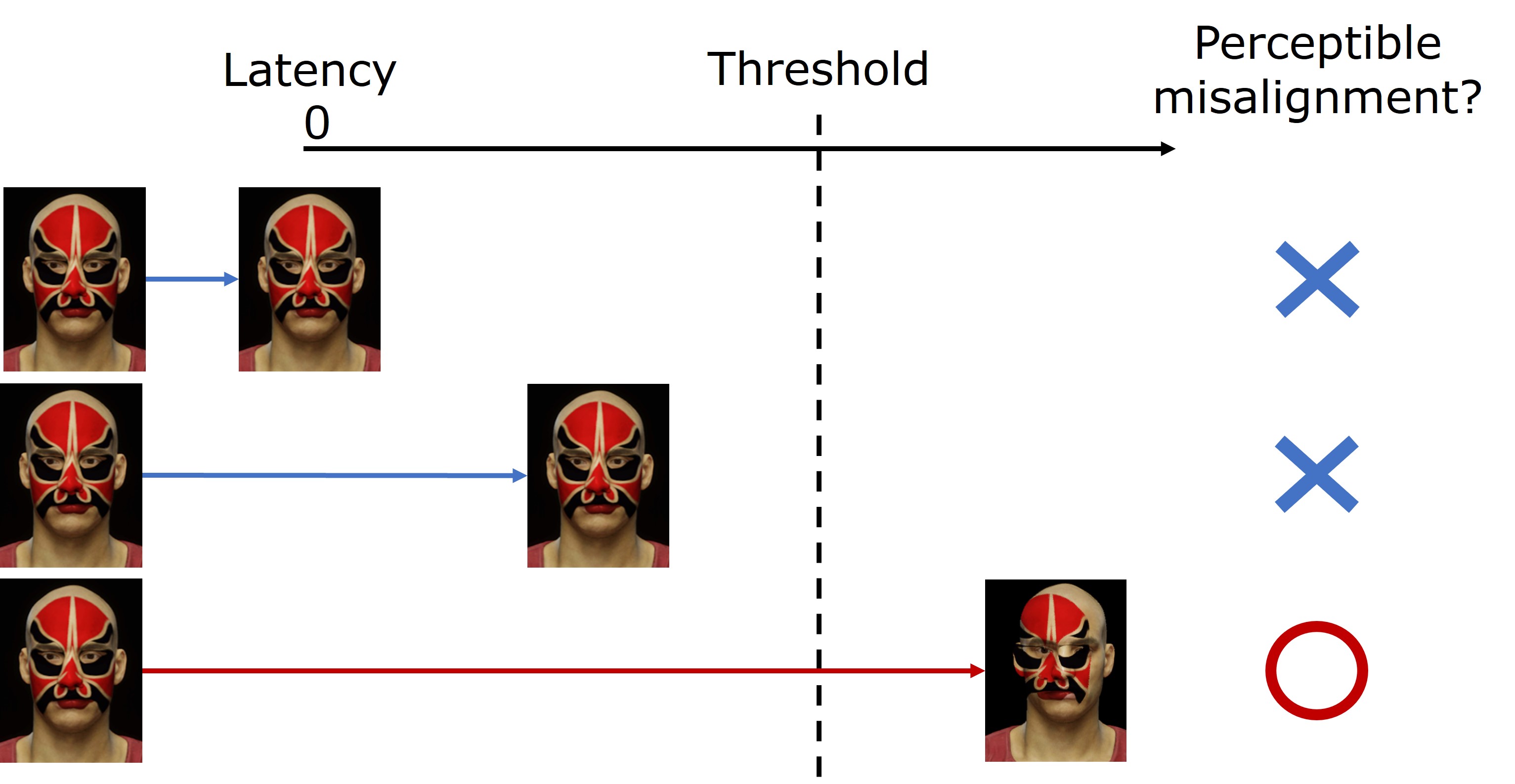 In this study, we measured the latency that provided a just-noticeable difference (JND) in DFPM under different facial motion conditions. The results showed that user-perceptible misalignment was influenced by facial motion types and their velocities. Additionally, it was found that an average latency of 3.87 ms was necessary to avoid perceptible misalignment in the DFPM system when the translation speed was 0.5 m/s, which contradicts the commonly held belief regarding the required latency threshold.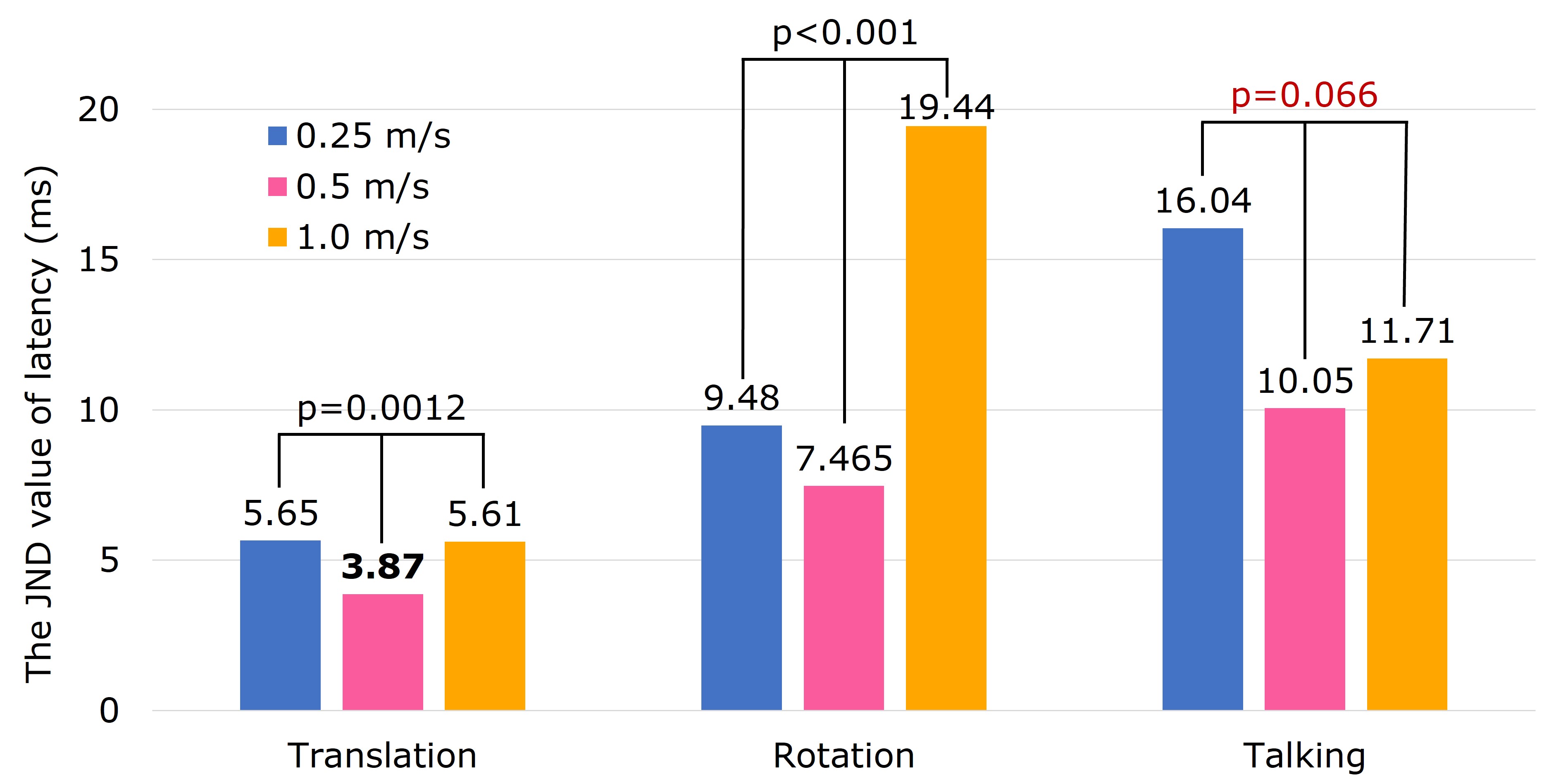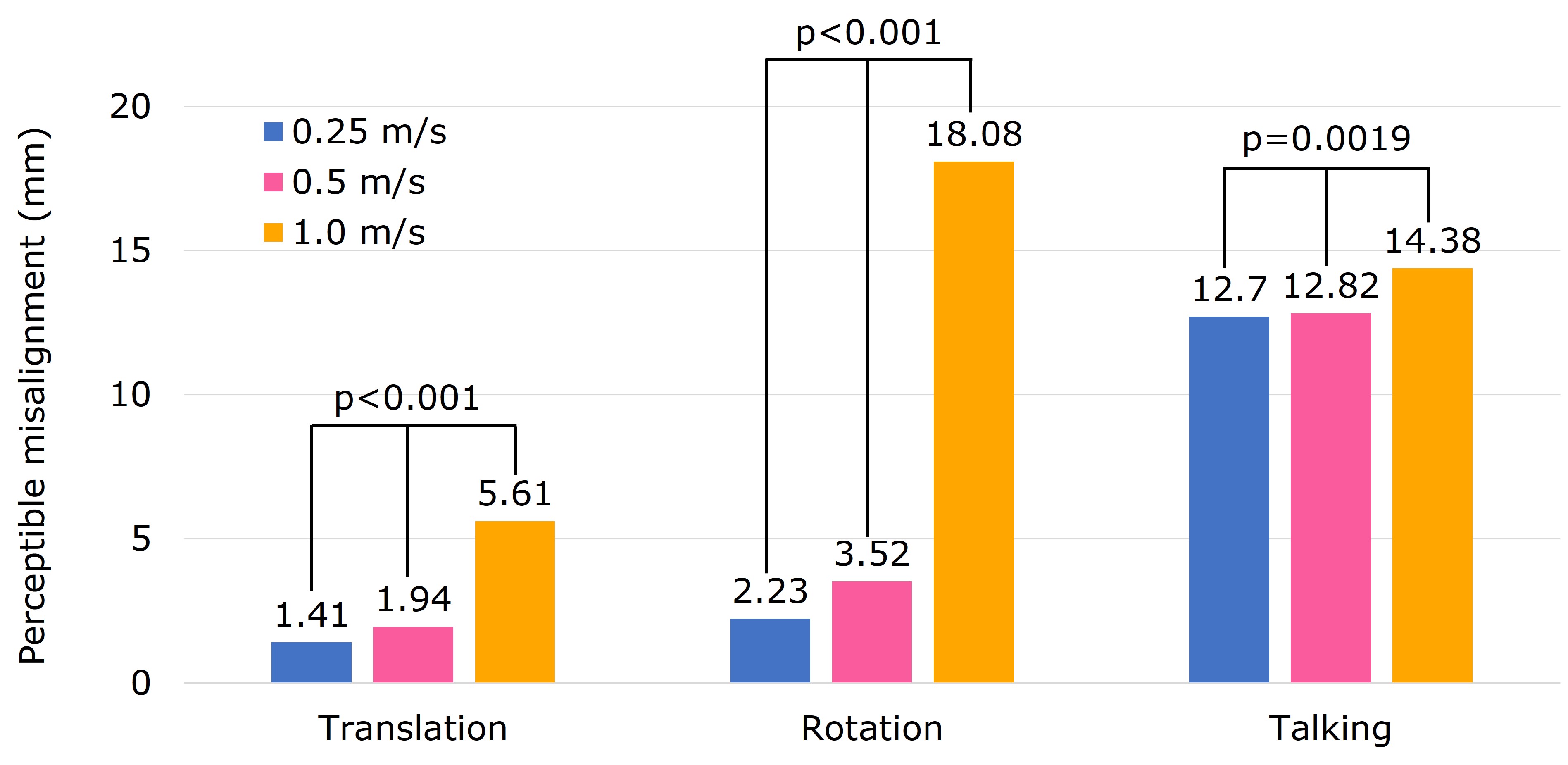 ---
References
Hao-Lun Peng, Shin'ya Nishida and Yoshihiro Watanabe: Studying User Perceptible Misalignment in Simulated Dynamic Facial Projection Mapping, IEEE International Symposium on Mixed and Augmented Reality (ISMAR), 2023.