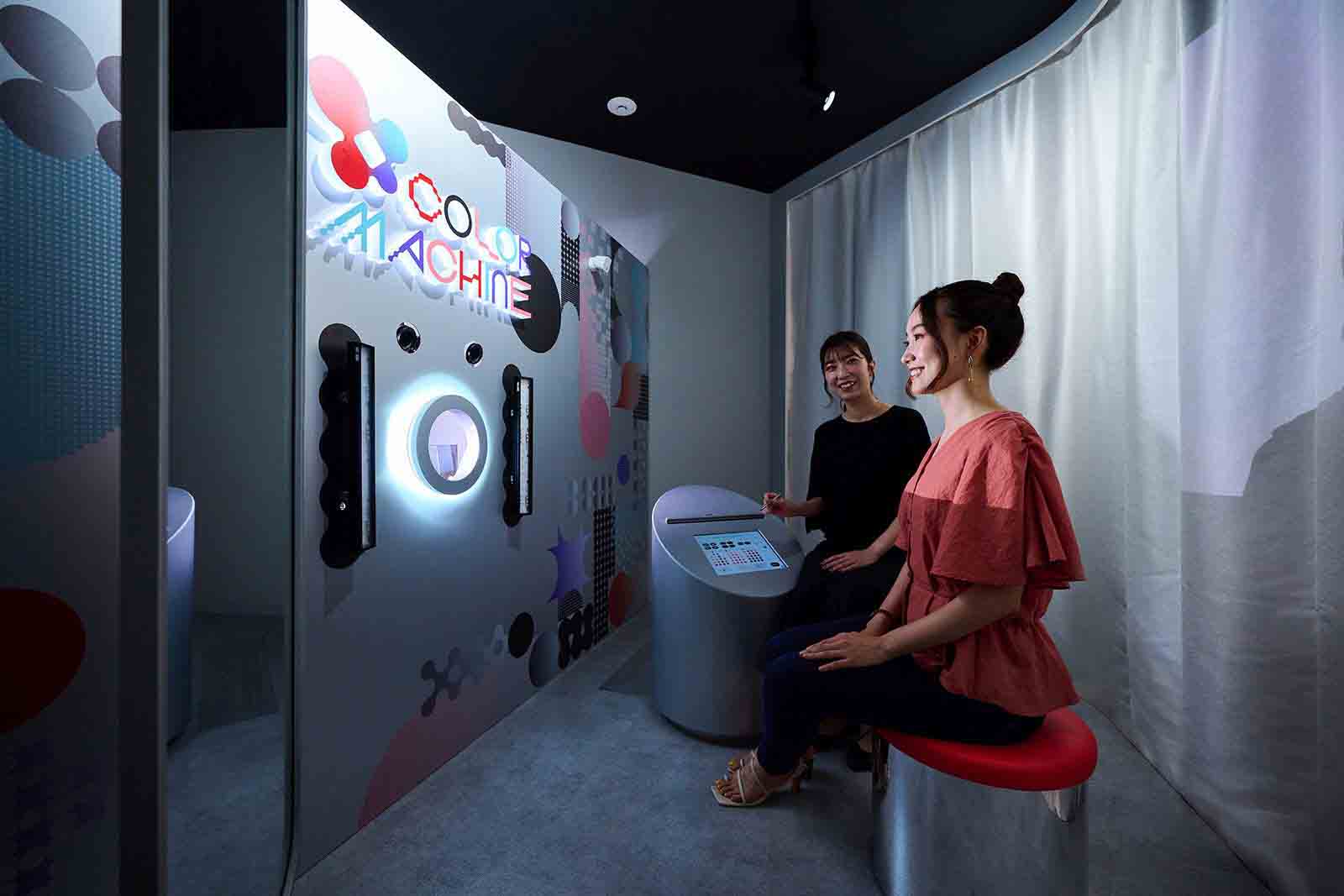 Makeup plays an essential role in society and continues to evolve with the changing times. However, it has been difficult for people to experience various types of makeup with conventional paint materials easily. New technologies are needed to free everyone from the barriers of time, effort, and skill and to realize the possibility of enjoying more makeup.
In relation to these needs, advances in image editing technology have made it possible to digitally retouch faces captured by cameras. Such a technique makes it possible to reproduce various types of makeup on the face without much effort or skill. However, the new possibilities for makeup offered by such digitality have not been able to move out of the display monitor. We cannot enjoy the new possibilities of makeup on the surface of an actual three-dimensional face, in a natural way, with multiple people. There is a growing need to break through this limitation and develop a future of free and flexible makeup in the real world in which we live.
Against this background, Tokyo Institute of Technology and KOSÉ Corporation have conducted joint research and developed COLOR MACHINE. COLOR MACHINE is a system that allows users to experience makeup through dynamic projection mapping onto the face. Even when facial expressions change, makeup can be projected precisely according to the three-dimensional shape of the face. Since makeup can be switched instantaneously, various types of makeup can be experienced one after another in a short period of time. In addition, COLOR MACHINE allows both the user and other people to see the projected makeup in a natural way.
COLOR MACHINE enhances the reality of makeup based on unique technologies. Specifically, it recognizes a face at a rate of more than 1,000 times per second and projects makeup generated instantaneously according to facial expressions with a delay of approximately 6 ms. In addition, the new color correction method has succeeded in bringing the impression closer to that of actual natural makeup. Moreover, a way to reduce glare caused by projection onto the face is also incorporated.

Maison KOSÉ Ginza, the store directly managed by KOSÉ Corporation, has been offering a makeup experience using COLOR MACHINE since August 2022. COLOR MACHINE was also exhibited at CES 2023, one of the world's largest technology trade fairs, in January 2023.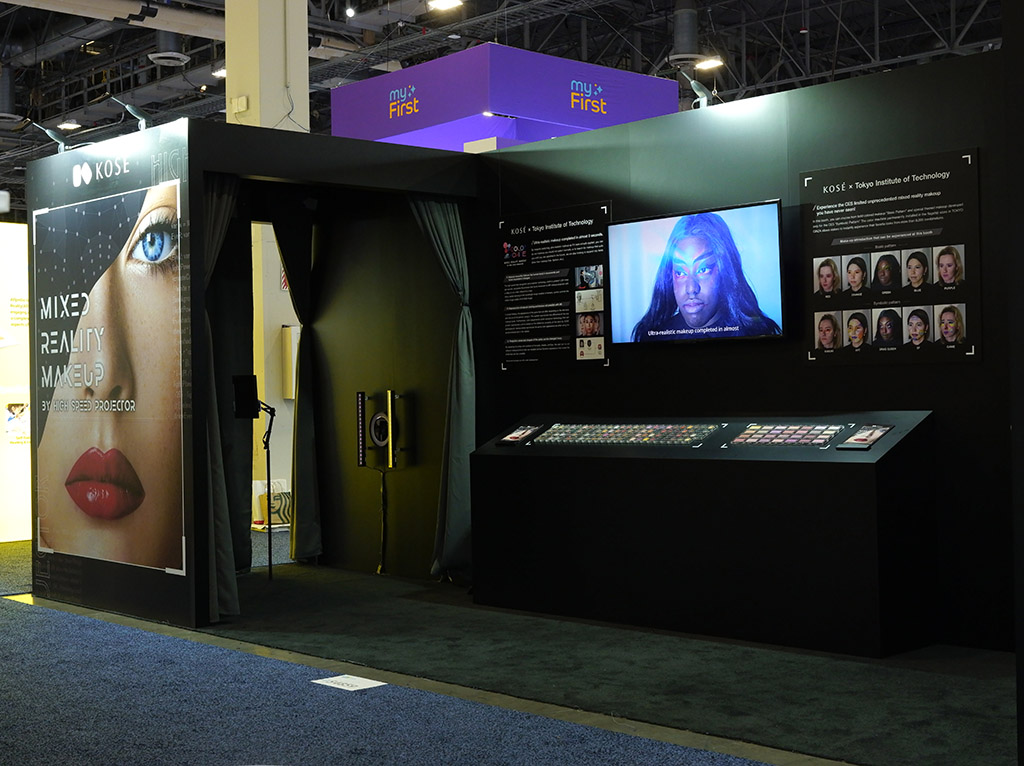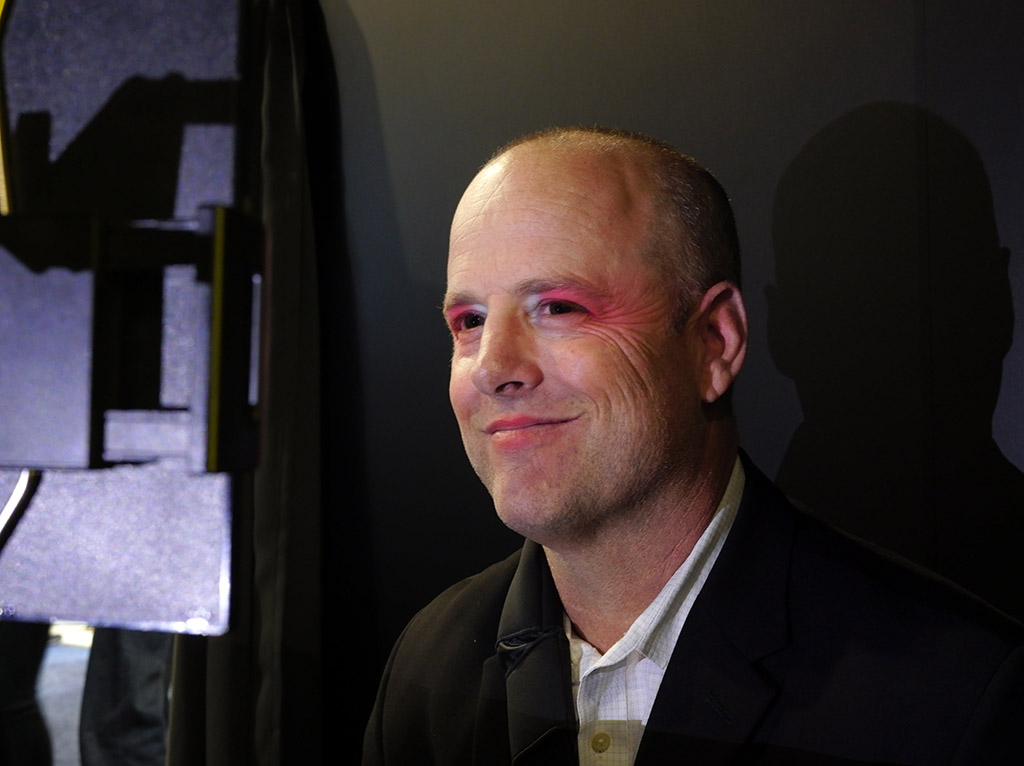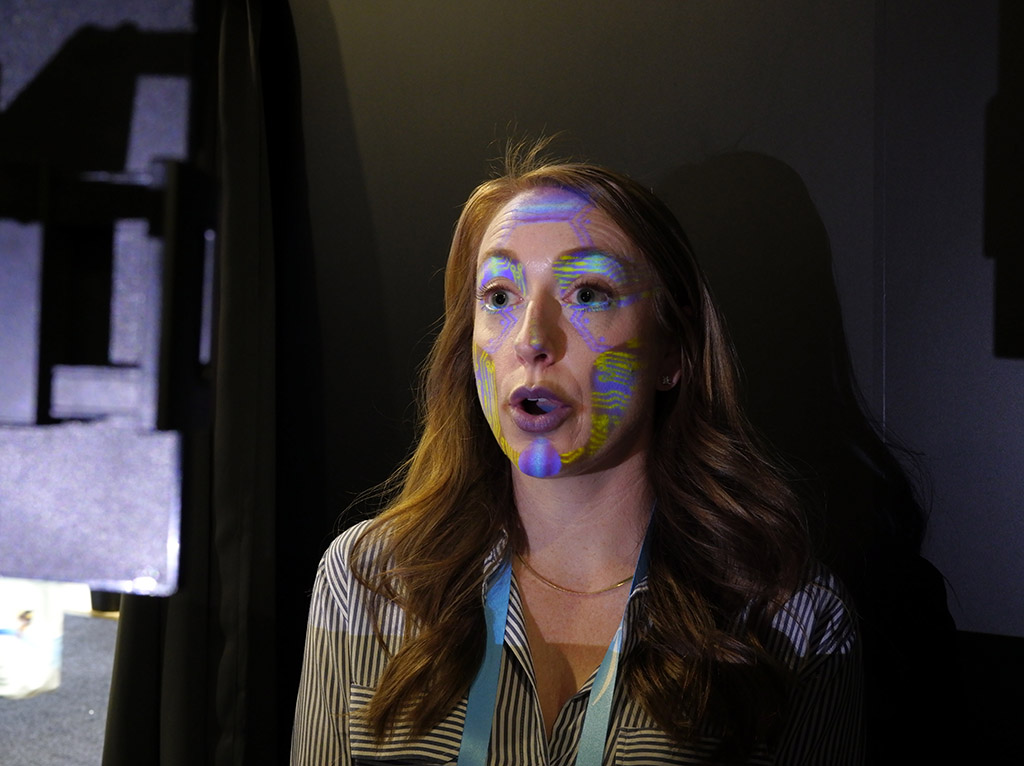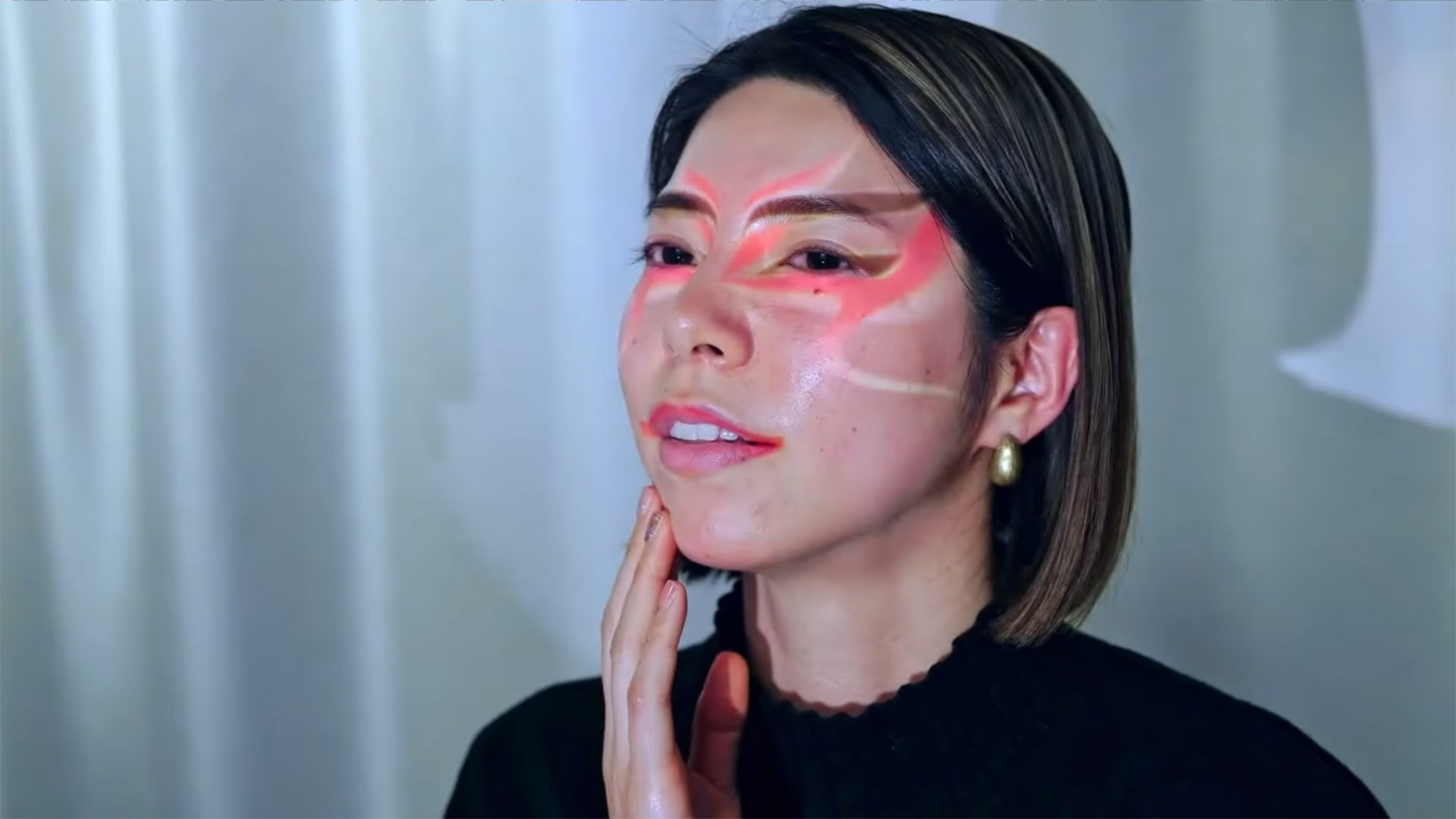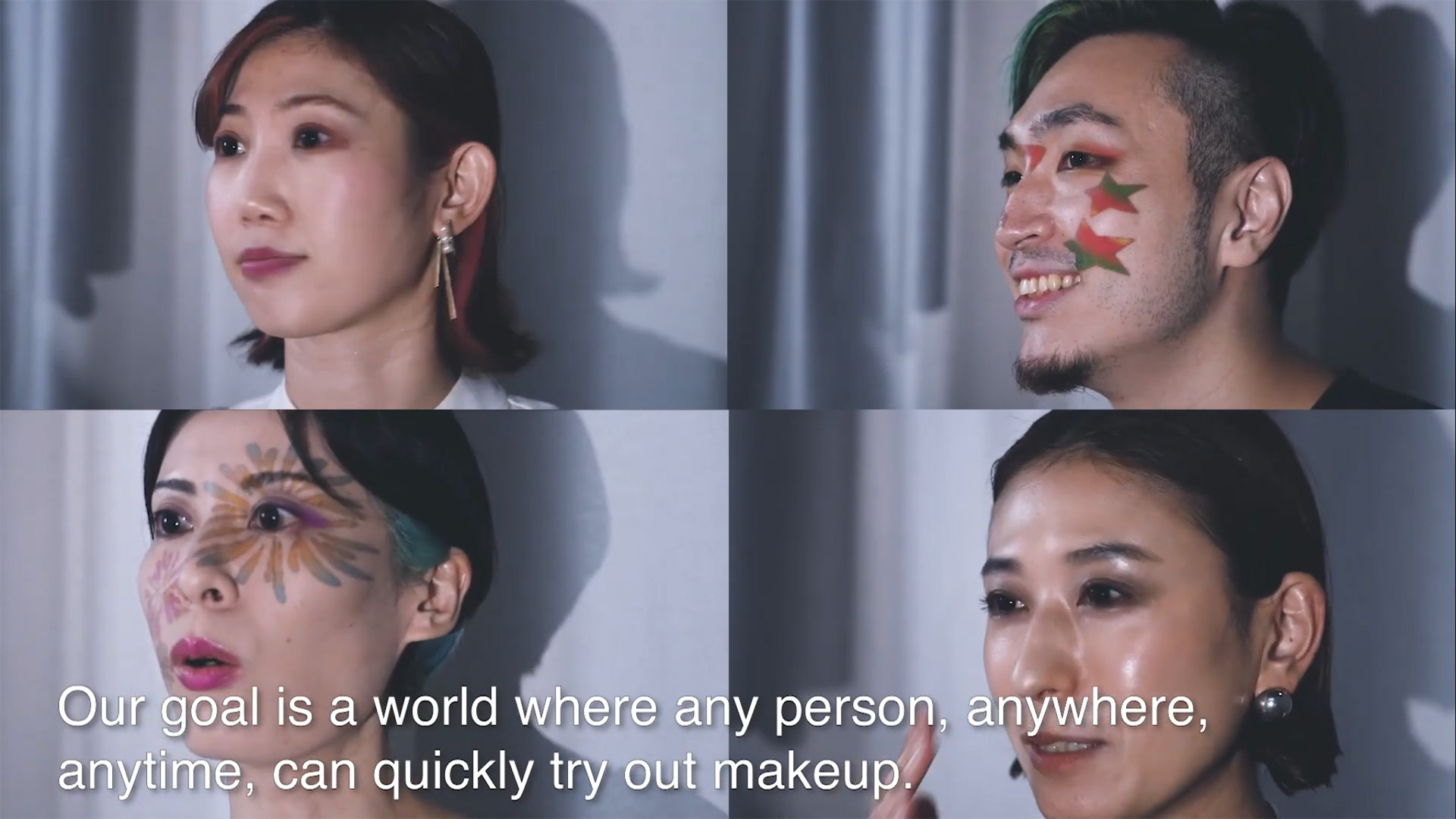 ---
Research member of Tokyo Institute of Technology
Hao-Lun Peng, Weijun Mai, Ruka Sugai, Jiawen Qu, and Yoshihiro Watanabe
---
Exhibition
Research presentation
Nao Tsurumi, Kaoru Ohishi, Ryo Kakimoto, Fumihiko Tsukiyama, Hao-Lun Peng, Yoshihiro Watanabe, and Yuji Masubuchi: Rediscovering your own beauty through a highly realistic 3D digital makeup system based on projection mapping technology, International Federation of Societies of Cosmetic Chemists (IFSCC), 2023.
---
Related work